be inspired by cape town and surrounds
local
Some things to do in and around Camps Bay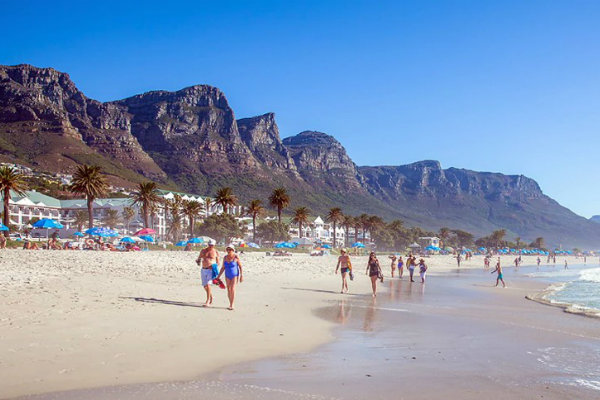 CAMPS BAY BEACH
A pristine beach with Blue Flag status offering spectacular views of Lions Head and the Twelve Apostles. Voted as one of the top beach destinations in the world, this long stretch beach with its fine white sand has everything you need to soak up the sun and is good for swimming but the Atlantic Ocean temperature is cold. You can hire deck chairs and umbrellas, have lunch at one of the many restaurants on the strip, or stay for sundowners until the sun sets over the ocean. The northern part of the beach is also good for surfing.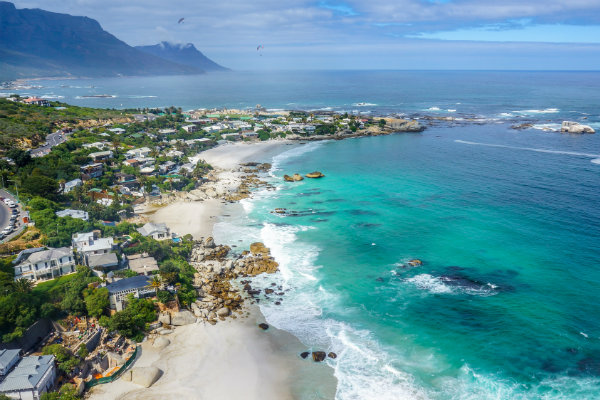 CLIFTON BEACHES
Just around the corner from Camps Bay, these beaches (called 1st – 4th) are little alcoves surrounded by large boulders, creating separate bays with lots of protection from the wind. The Fourth beach is the most popular and also carries the Blue Flag beach status.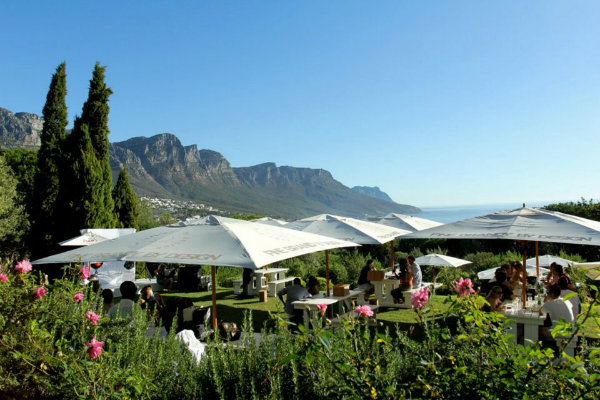 THE ROUNDHOUSE

Round House road, off Kloof Neck road.
Perfect for long breakfasts and lazy lunches, this relaxed dining atmosphere encourages you to enjoy a meal in the beautiful surrounding scenery.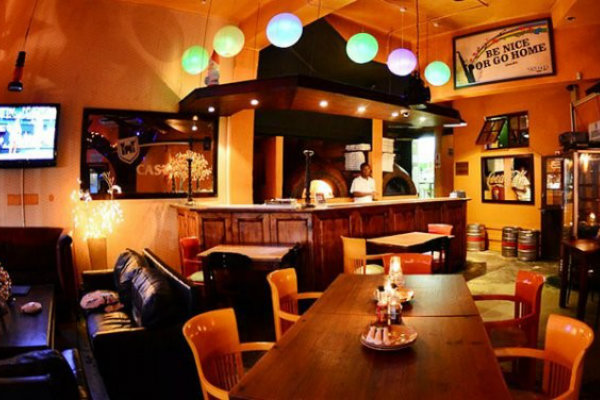 DIZZYS

41 Camps Bay Drive.
A local pub and restaurant where the atmosphere is hip, funky and relaxed. Dizzy's hosts live music, a pool table, sports TV, with a pub menu and is loved by locals and visitors alike.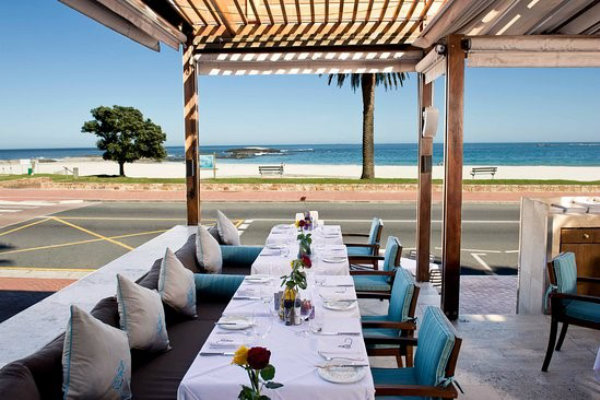 PARANGA

1 The Promenade, Victoria Road.
Perfect location to have a cocktail and a meal whilst enjoying the beachfront view and activities on the promenade.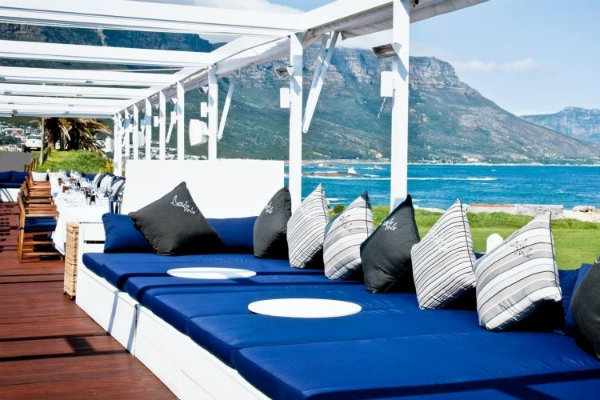 THE BUNGALOW

3 Victoria road, Clifton.
Set on the edge of the Atlantic Ocean, this sea side restaurant is the perfect setting to catch-up with friends and family over some drinks and excellent cuisine.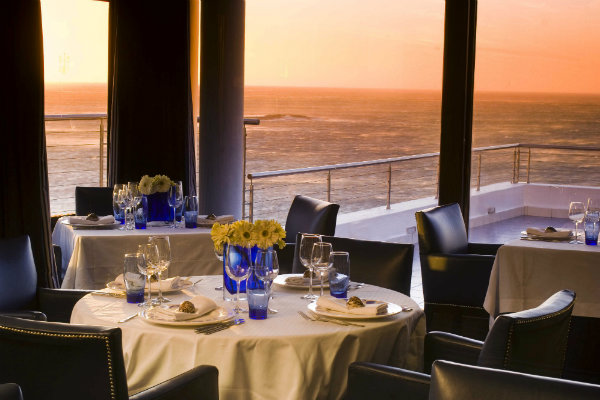 AZURE

12 Apostles Hotel, Victoria Road.
Exceptional fine dining at its best with A La Carte, Tasting and Kids menus on offer. The required semi-formal dress code enhances the restaurant's international cuisine and taste!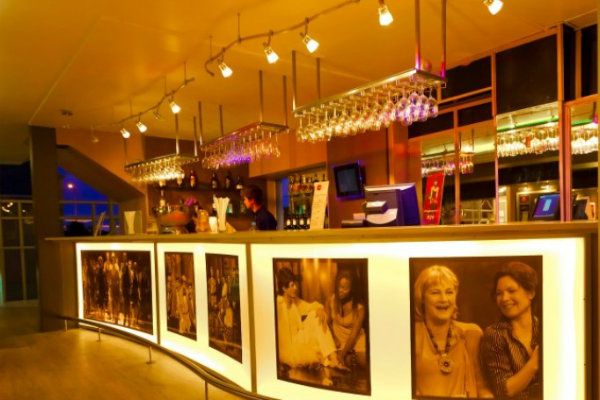 THEARTE ON THE BAY

Link Road, Camps Bay.
A local theatre in the heart of Camps Bay runs wonderful performances ranging from dramas and comedies to popular plays.
An adjoining bistro serves a delightful range of meals, drinks and desserts.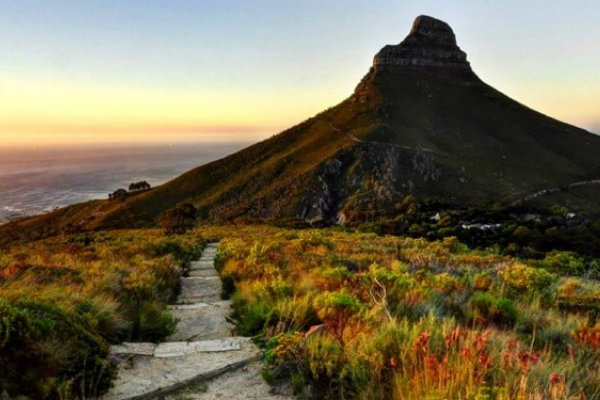 LIONS HEAD

Signal Hill Road, Cape Town.
This popular hiking route starts along the road leading towards signal hill and winds in a circular route until you reach the top. Pack a picnic as the views are breath-taking. There is some mild high steps and rock climbing required as you get towards the peak.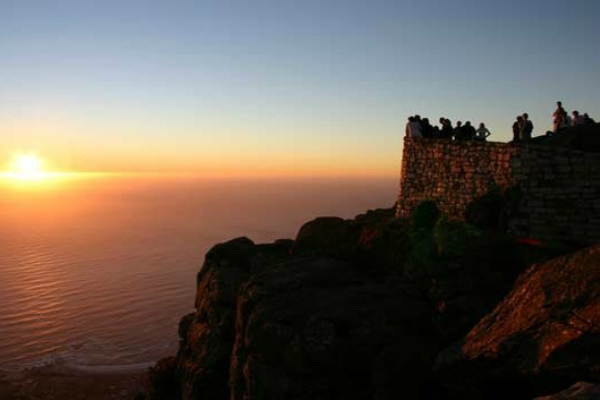 TABLE MOUNTAIN

Tafelberg Road, off Kloof Neck Road.
Opposite Lion's Head, this iconic feature has been awarded as one of the top New7Wonders of nature in the world. The cable car is a fun and exciting way to travel to the top and exceptional views and ample species of the Cape Floral Kingdom can be found there. There are various hikes and walks as well as a café and WIFI lounge.
around cape town
Some things to do in and around Camps Bay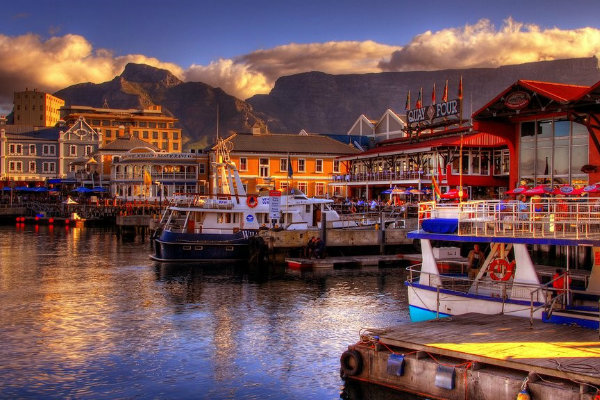 V&A WATERFRONT
More than just a shopping destination, this habour has restaurants, stores, activities and varying types of entertainment. Visit a museum, shop at a favourite store, book a sunset cruise, enjoy a meal, go to the aquarium, play mini cave golf…this Waterfront really has something for everyone.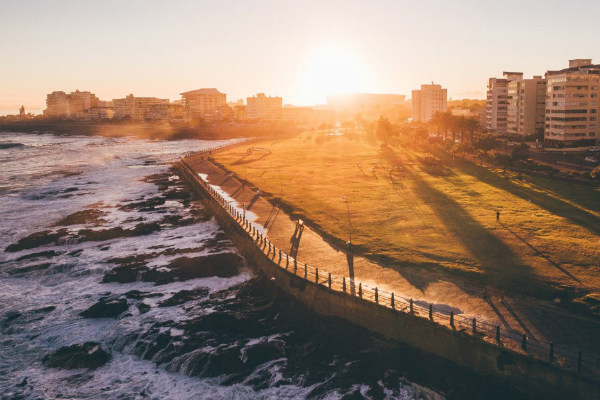 SEA POINT
A little further on from Camps Bay, this suburb has terrific restaurants and many people enjoy walking, jogging, cycling and skating along the promenade. The neighbouring suburb, Green Point, holds the Green Point Stadium and also has some terrific stores, restaurants and outdoor park.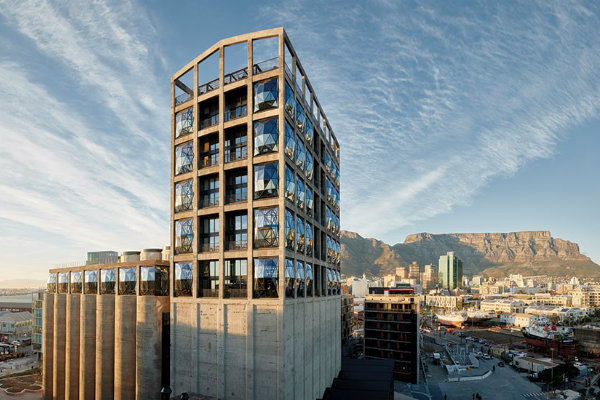 ZEITZ MOCCA

Silo District, S Arm Road, V&A Waterfront.
A historic building repurposed by acclaimed designer Thomas Heatherwick, a new kind of museum in an African context, hosting numerous displays of modern, contemporary and historic pieces of art.  There are several exhibitions, tours and educational programs to enjoy along with a café and curio store, all within a walking distance from the V&A Waterfront.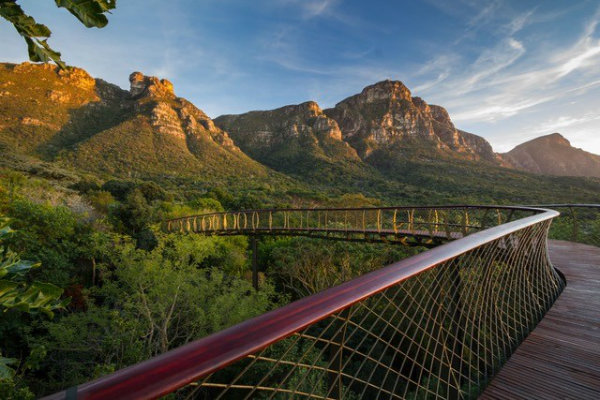 KIRSTENBOSCH BOTANICAL GARDENS

Rhodes Drive, Newlands.
Kirstenbosch Botanical Gardens borders the Table Mountain Nature reserve and has been declared a world heritage site. It hosts a wide variety of plant species and has a tree-top canopy walk called "Boomslang". There are walks, hikes, restaurants, Summer concerts, an open-air Cinema, and lots of open grass spaces perfect for picnics.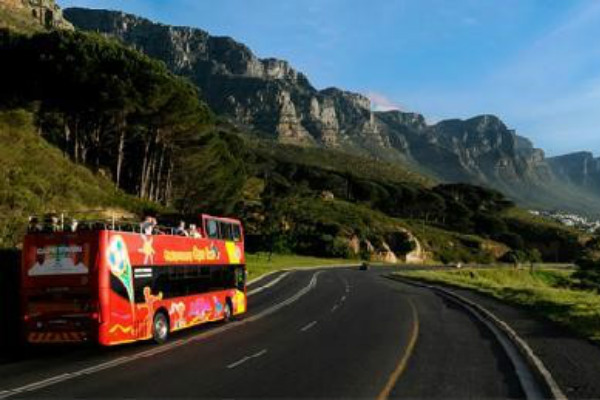 HOP-ON-AND-OFF OPEN TOP BUS TOUR
A wonderful way to see Cape Town and enjoy some of its entertaining activities along the way. The open-top bus tour has several routes and destinations. You may stop off at a chosen destination and then simply catch another open-top bus when you're ready to continue your tour. The ticket includes headphones where you can listen to some selected music channels and an information channel about the places and areas you are passing.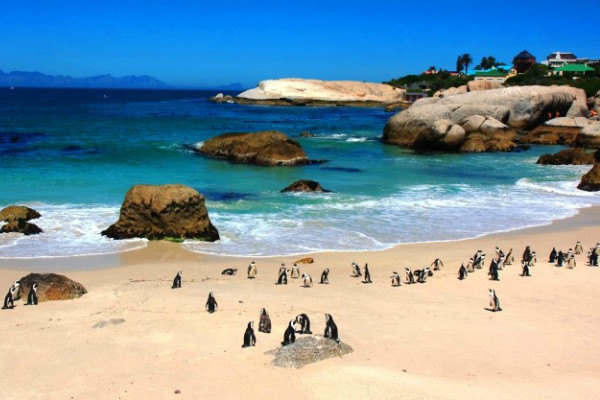 BOULDERS BEACH
Just as you head out of Simon's Town, this little beach is a marine protected area and hosts a colony of penguins. The beach is small with large boulders, but the chance of sighting and swimming with the penguins makes it a popular attraction for many! There are some lovely restaurants to enjoy right above the beach as well as in the local town.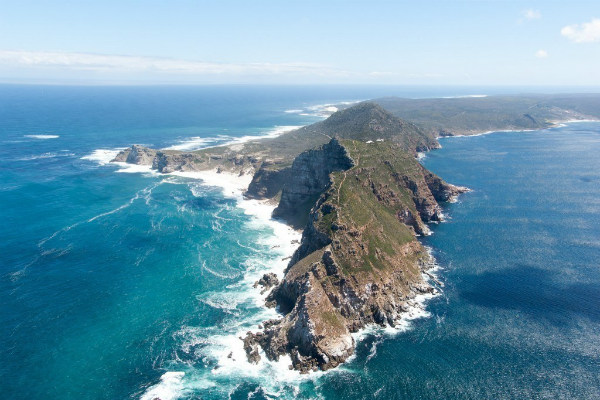 CAPE POINT NATURE RESERVE
Nicknamed the 'Southernmost tip of Africa' Cape Point is an exceptional nature reserve with many different species of vegetation. There can be sightings of zebra, antelope, eland and baboon. Take a walk or hike to a tidal pool, enjoy a picnic at one of the many picnic spots, or go on an excursion to see old shipwrecks, enjpy a ride around the reserve is a 'Flying Dutchman Funicular'. There is a restaurant, curio store, and the whale watching season is usually from June-Oct.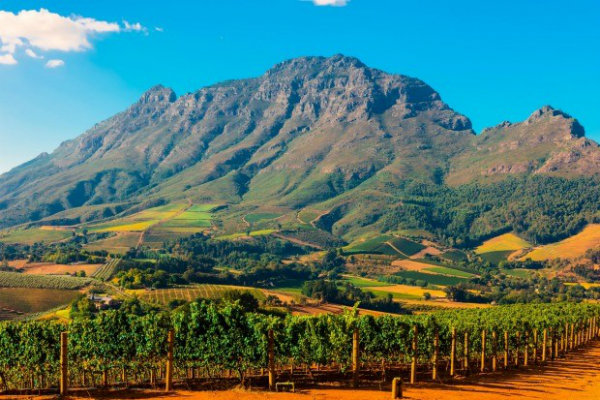 WINE FARMS
One of the most known features of Cape Town is its extensive array of wine farms and estates. Far too numerous to list here – there are several wine routes, each with around 5-15 farms per route. The Constantia wine route is located within the city, with the Durbanville, Stellenbosch, Franschhoek, Wellington, Helderberg and Elgin wine routes ranging between an hour to 2.5 hour drive from the city.
The estates have tastings, restaurants, stores and hold regular markets, events and other activities.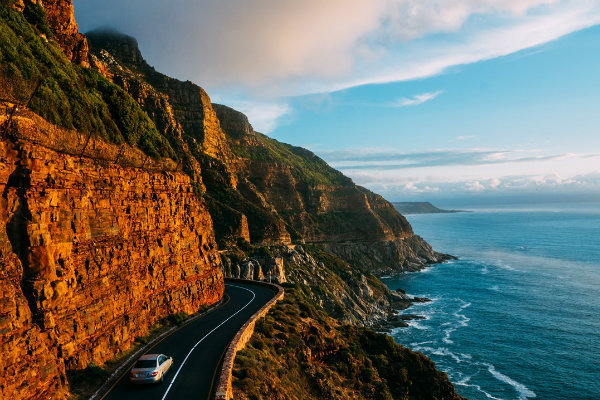 CHAMPANS PEAK DRIVE
The strip of road between Hout Bay and Noordehoek hugs the mountain cliff with uninterrupted views of the Atlantic Ocean. There are some picnic sites and look-out points along the way. If you drive from Camps Bay, the Victoria Road drive is a very similar experience and leads you to Hout Bay and on to Champman's Peak Drive, making it an all-round scenic driving experience.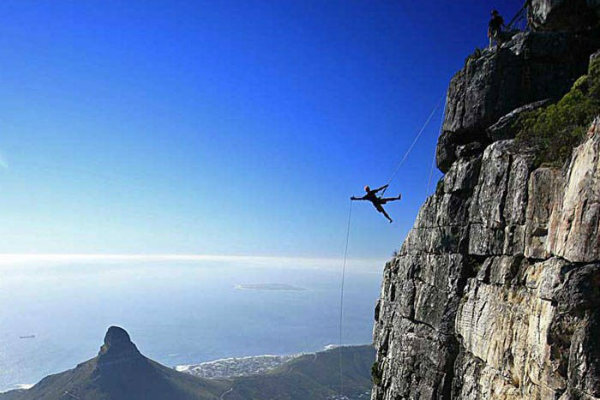 ABSEILING
Enjoy the thrill of getting 'up close and personal' with Table Mountain!
There are companies offering abseiling trails down the mountain. The views are truly amazing.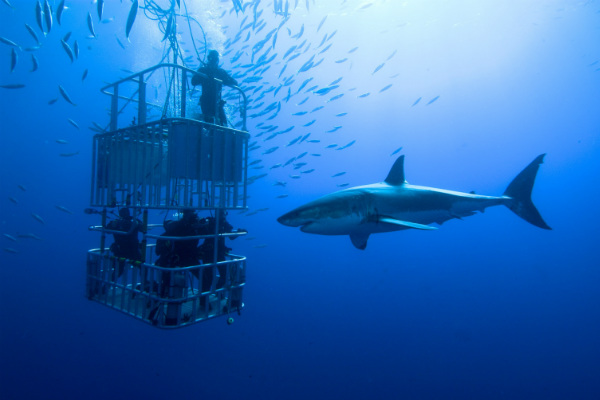 SHARK CAGE DIVING
Becoming quite a popular activity, there are shark cage diving tours to Seal Island in False Bay (in Cape Town), or in Gaansbaai which is about a 2.5 hour drive from the city. Most of the tours include the boat trip, lunch, refreshments, equipment and safety training. An absolute must for the adventurous!